The Art of Scaling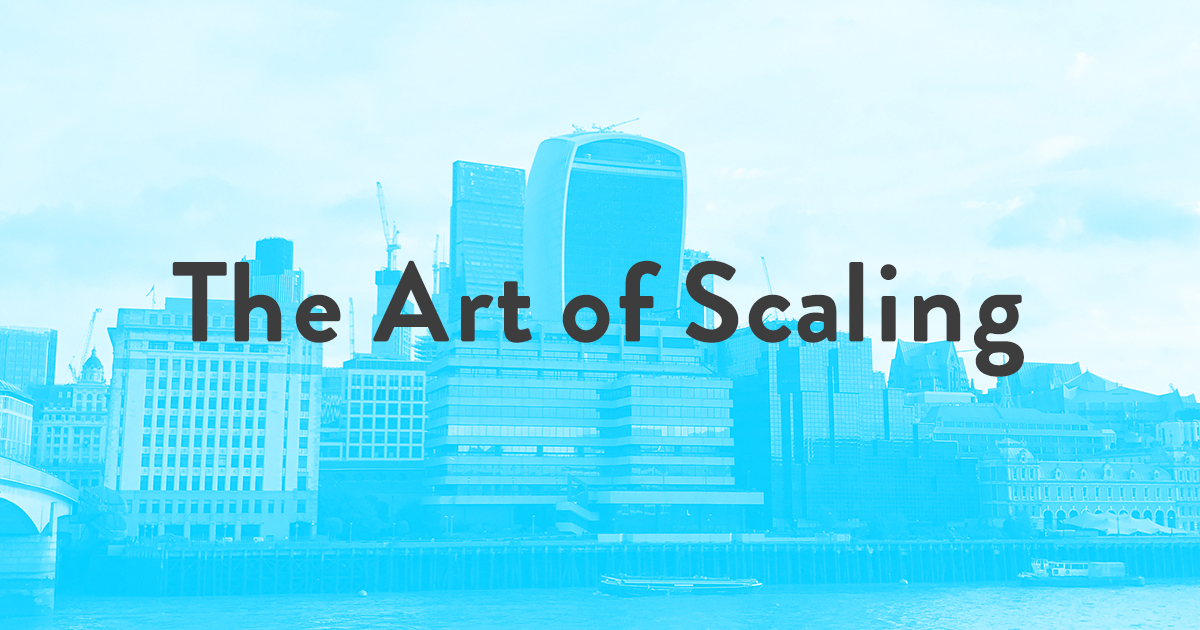 This week I attended an event called "The Art of Scaling". Over the last few months we've worked with great partners on very big projects, some of whom were speaking at the event.
We discussed how online retailers could grow their businesses; how to scale effectively and minimise the panic and disruption that can come from unprepared growth. For the vast majority of our Shopify customers that we support, these highlights will be useful…
Starting with a strong foundation
One of the key talking points was the importance of picking a strong platform to begin with. We're biased towards Shopify of course, but the key takeaway is that as a shop owner or retail manager, the last thing you should be doing is worrying about the technical faff surrounding your website.
Do what you do best. You shouldn't need to worry about the technical stuff and instead focus on what you do best: selling your product expertise! You need to get on social media and tell people about your awesome products; you need to manage discounts and sales; preach your product to people you meet; write and post articles and sell sell sell! Focus your attention on promotion/selling/marketing and let your platform providers worry about the technical fluff.
Integrating as you grow
We work with a great integration partner called Patchworks. Luke Hodgson, founder, talked about the panic and spur-of-the-moment decisions that can happen as you grow. With success, small businesses will find that suddenly their garage isn't an adequate warehouse and they need to purchase space and the software to go with managing it. They need an order management system. An ERP. A till system. A CRM. A helpdesk. And so on.
Luke talked about the difficulties in the past of integrating all these systems together. But those days are over! Luke's new software makes this a breeze and Web Wise will be working with Patchworks more and more to help customers that need this level of support.
Mobile first?
It's no surprise that mobile traffic is higher than desktop for most sites nowadays. But did you know that conversions on mobile devices are usually lower? We suspect this is because customers want to have a better look at products on their bigger screens before buying perhaps. From my own personal experience this would be the case, although there are some products, like event tickets that I would buy regardless of the device.
It's important to think about how likely your customers are to buy on a mobile device or what you can do to tease them into the purchase. Mobile can not be ignored; but with limited resources that small businesses have; look for the big, easy wins first.
How to break my heart…
You've picked a great platform (like Shopify). You've hired an awesome team to design and build the site (like Web Wise, wink wink). You've launched and everything's works (of course it does). And then you leave it alone.
You don't undertake any marketing. You don't tell people about the site. You don't add content nor run promotions. Then you complain that the platform isn't any good; or that your web team did a bad job.
This breaks my heart but you'd be surprised at how often it happens (not the complaining about the web team part, we're awesome ha). So many small businesses build their site and then neglect to invest the time or money in actually making it a success. I can't emphasise enough that the launch of your website is only the beginning.
– Dan Wiseman, Founder.